Can you find your way?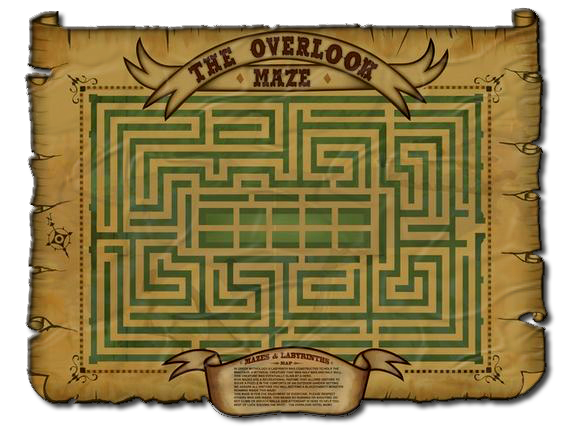 More About The Game...
Environment
Just the maze and it's immediate surroundings.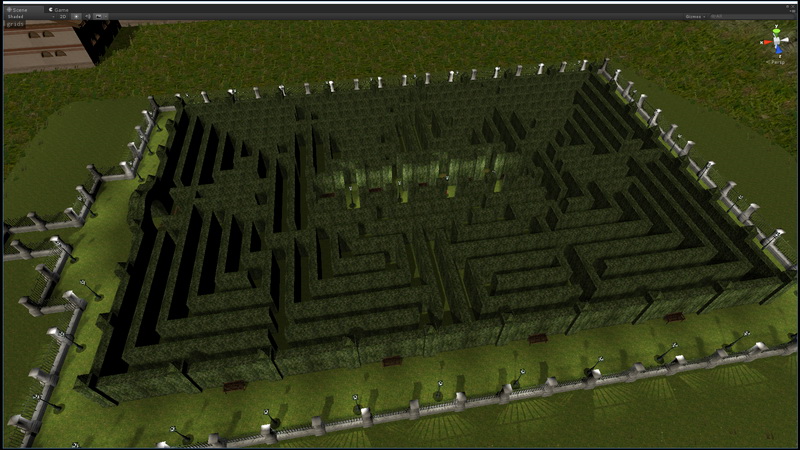 Player Control
The simulation can be controlled via keyboard and mouse only. Additional keyboard commands are provided to allow you to turn OFF the sound or turn ON a solution (in case you get lost).
Future Development
Refinement of the hedges, benches, and other details of the maze.
Creation of the surroundings including the Hotel and mountains.
Additional sound bytes and triggered effects.
Perhaps someone chasing you around with an Ax?
Downloads...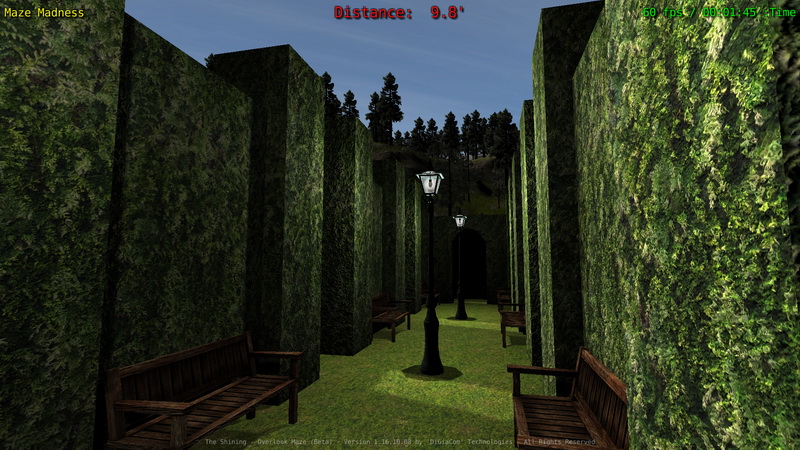 PC Versions

Zip file - 64 Bit (114 mb)
---
Donations
As with any game development everything takes time and money, which are the same things of course. So if you like what I'm doing here and want to support the further development of this project them please show your support by donating whatever you thing you can afford.


About 'DiGiaCom' Technologies...

I've been involved in gaming for over 30+ years now and have been working with computers and developing various applications for about the same amount of time. Today, I'm working for a prominent company developing high-end database management applications for major US companies, State & Local Police, as well as the US Military. In my free time I'm working hard at game development using Unity 3D and I'm fully licensed for versions 4 & 5.

My goal is to create games that are intuitive and easy to play, especially for people who may not have extensive computer gaming experience. I'm sure that once you start playing my games you'll encounter hours of enjoyment, you'll also find they exceed what you would expect from most products in the same price range.

Thank you for your interest in my games … I'm sure that you will enjoy using it!

TTFN - DJ

DiGiaCom Technologies, Inc.


---
If you have any questions, advice, or other information related to this game or any of our projects you can email me at website@digiacom.com.